Hi, amazing reader,
I recently started a book club with a hope to find like-minded readers with whom I could share my thoughts, interpretations and reading experiences. Three months gone, we are now over 50 members in 'Ashwini's Book Club' aka ABC. Many others wished to join the club but were hesitant because they consider themselves slow readers. Some are stuck with the same book for months others cannot find time to read even one page a day. A few asked me how I manage to read so many books (I read from 15 to 20 books a year in addition to writing at least one myself). Many of my friends manage to read over 25 or 30 books a year, some of these books are usually over 500 pages. This post is a conglomeration of the tips I received from them, in addition to my own.
1. Start Small
Image courtesy: https://www.123rf.com
When I was twelve and just starting out with genre-based novels, I picked up a very fat book. It was written by a popular foreign author and had sold millions of copies. I started it with all the excitement I could muster but somewhere halfway, I was exhausted. I could not keep up with the numerous subplots and the hundred-odd characters. Having never read a novel before, I did not have the patience needed to see the story slowly unfold. I finally gave up and for over a year, did not pick another novel assuming I would never be able to finish it.
A year later, a friend introduced me to anthologies – a collection of short stories. I really enjoyed reading it and for several months after that, I only read short stories. I slowly moved on to novellas and then novels, written in simple language. Three years later, I came back to the fat book I had picked earlier and was surprised to find myself hooked to it. Not only did I have the patience, my vocabulary too had improved enough to appreciate the author's craft.
Drawn from my own experience, I suggest readers who are just starting out on their reading journey to pick smaller, simpler books that are enjoyable and flow easily. This will boost your interest and confidence and keep you going.
Related posts: 3 Short Reads to Kickstart your reading habit.
2. Set a goal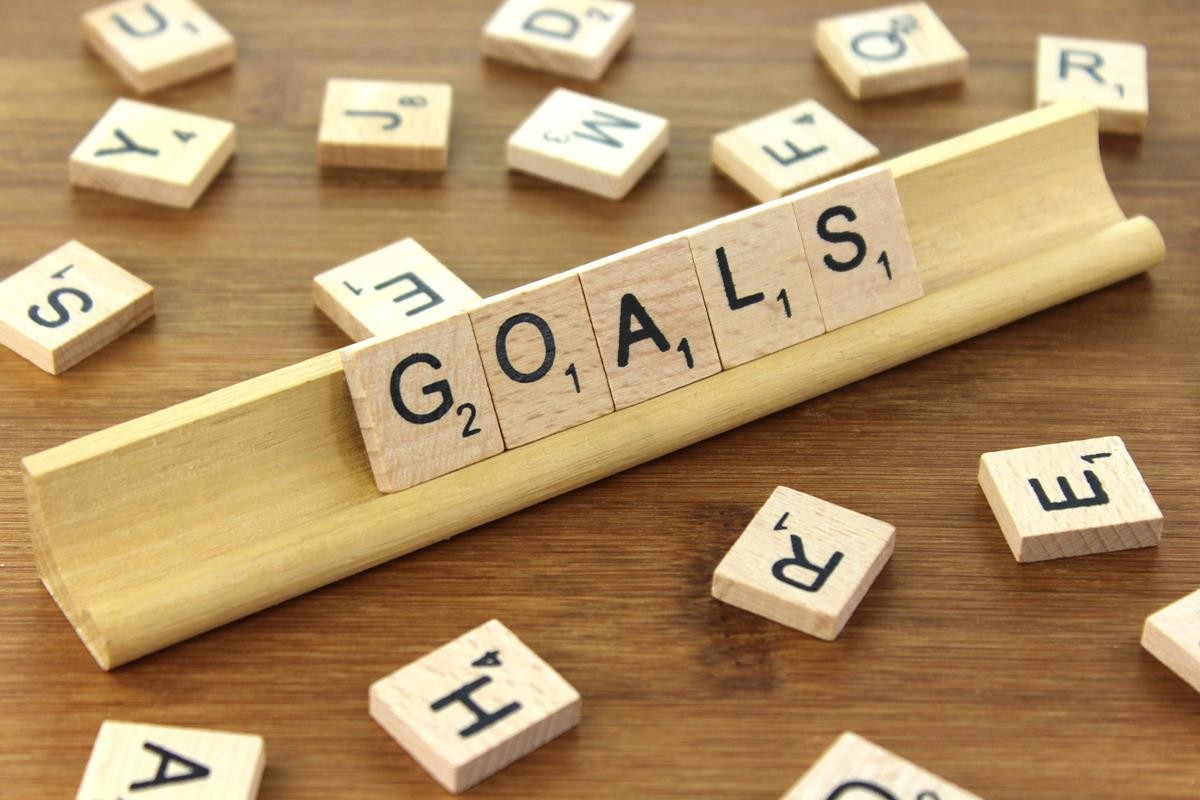 Image courtesy: Here
This applies not only to reading but all aspects of life. When you have a clear, tangible goal, you are motivated to accomplish it. Instead of setting a goal like "I will read many books this year",           you can say "I will read one book every month this year". This will help you break it down into smaller timeboxes and accomplish them one page at a time. pun intended.
Goodreads is a good place to set your goal and track it. You can also leave reviews on the books you read and share your progress with your friends. You can check out my Goodreads page here.
3. Always carry a book
Image courtesy: Business Traveller
Things always don't turn out as we plan them to. Sometimes you miss a bus/train or have to wait for a friend at a coffee shop who is always late. Instead of spending this time on mindlessly scrolling through social media apps,  you can catch up on your reading. Even if it is just a few pages, it adds up to your goal. And if you are lucky, you may lose yourself in the book unaffected by the long waiting time and saving yourself from the irritation that comes with waiting. This also applies to people like me who spend a lot of time commuting to and fro office each day. A good book can make those exhaustive claustrophobic hours in the bus feel like a piece of cake.
4. Join a Book Club
Starting something is easy. Being consistent is not. Being a part of a book club will keep you going in your reading journey. Having people read the same book and discuss it will motivate you to read each day to catch up with others. You will be surprised how the same book can be visualised in different ways by different people.
5. Know when to stop and switch
Image courtesy: LeapFrog.com
'Finish what you started' – does not always apply to reading. Don't force yourself to finish a book if you are not enjoying it. More often than not, you can judge if the book is meant for you within the first few pages. When you know it is not, switch to another book. There are too many books out there and very less time so read the ones you really enjoy.
---
Featured Image: Photo by Jonathan Borba from Pexels
---
Enjoyed reading this blog? Hit the like button (FB login needed) before you leave.
If you wish to read my future posts from your inbox, subscribe by entering your email id on the right (desktop) or below (Phone). Don't forget to leave a comment. (Remember, writers need readers :))
Love,
Ashwini
---
You can connect with me on:
Instagram: ashwinishenoym
Facebook: AuthorAshwiniShenoy
You can buy my books here: